"People@ALBIS" series: What does an industrial mechanic actually do?
In the end Michael Semke did actually need to worry about the apprentice position that he'd thought was secure. Everything had started out so well: Inspired by his parents, who both work in medium-sized industrial companies, the then 15 year-old Hamburg native proved himself in a technical placement. Backed up by this practical experience and with his school-leaving qualification in sight, everyone quickly came to an agreement in the interview: Michael was a good fit for ALBIS and showed promise as an industrial mechanic.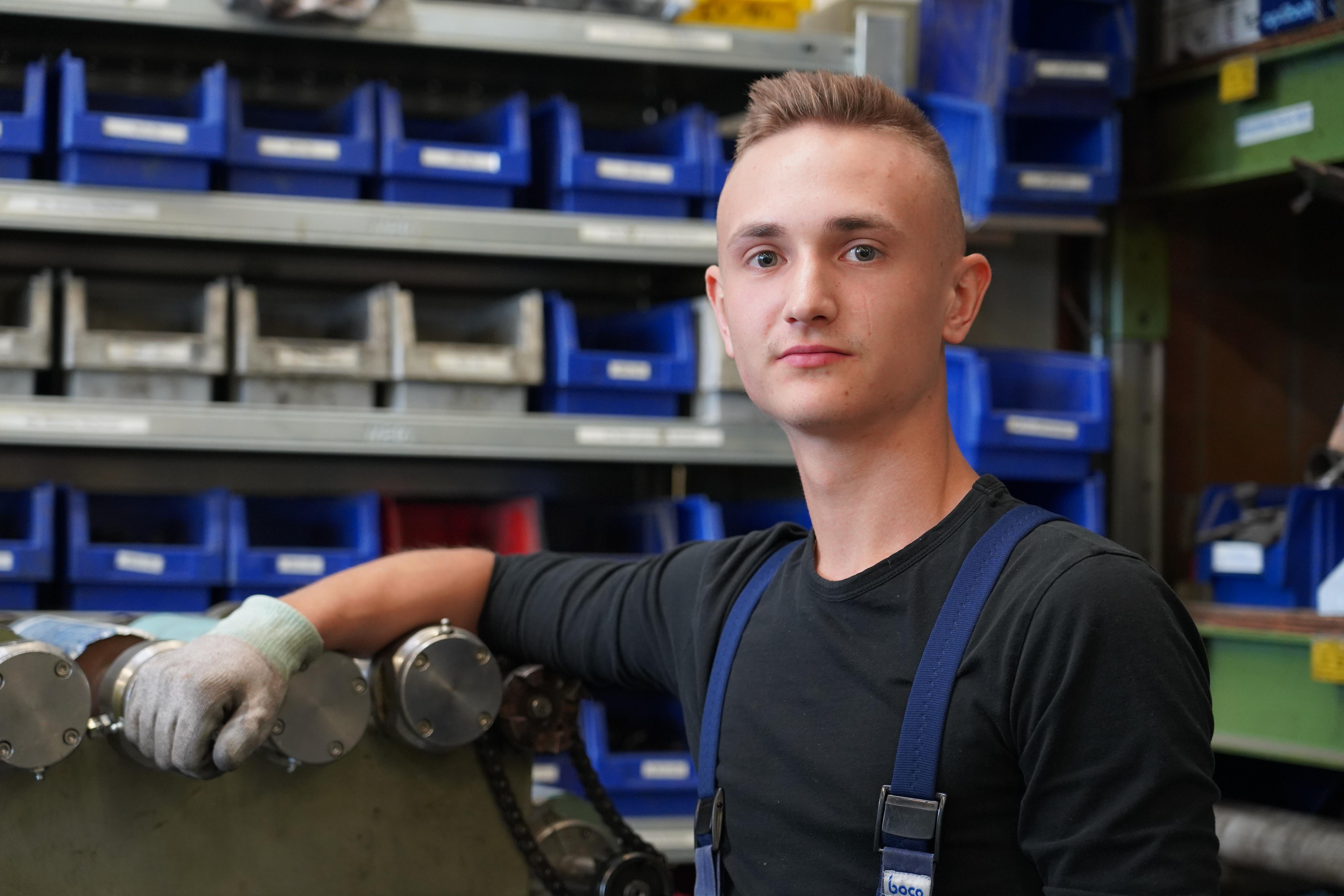 Then came the shock: "I missed out on my secondary school certificate because of a single grade," he remembers. "But actually this is mandatory for an apprenticeship as industrial mechanic." But instead of rejecting the unhappy young Semke, trainer Detlev Boenigk and his colleagues in HR talked to him. "We checked out how it could work despite the situation, as we were impressed by Michael," remembers Boenigk.
In the end it was agreed to offer Semke the apprenticeship position anyway. "But I had to promise to work hard," he says. And that's exactly what he did over the entire 3.5 years of his apprenticeship, both in the vocational school and also in the plant at Mühlenhagen (Hamburg).
And was successful: In January Semke successfully completed his apprenticeship and is now a trained industrial mechanic specializing in repairs. "He did particularly well in the practical part with his documentation of an extruder side feeder," says Boenigk proudly.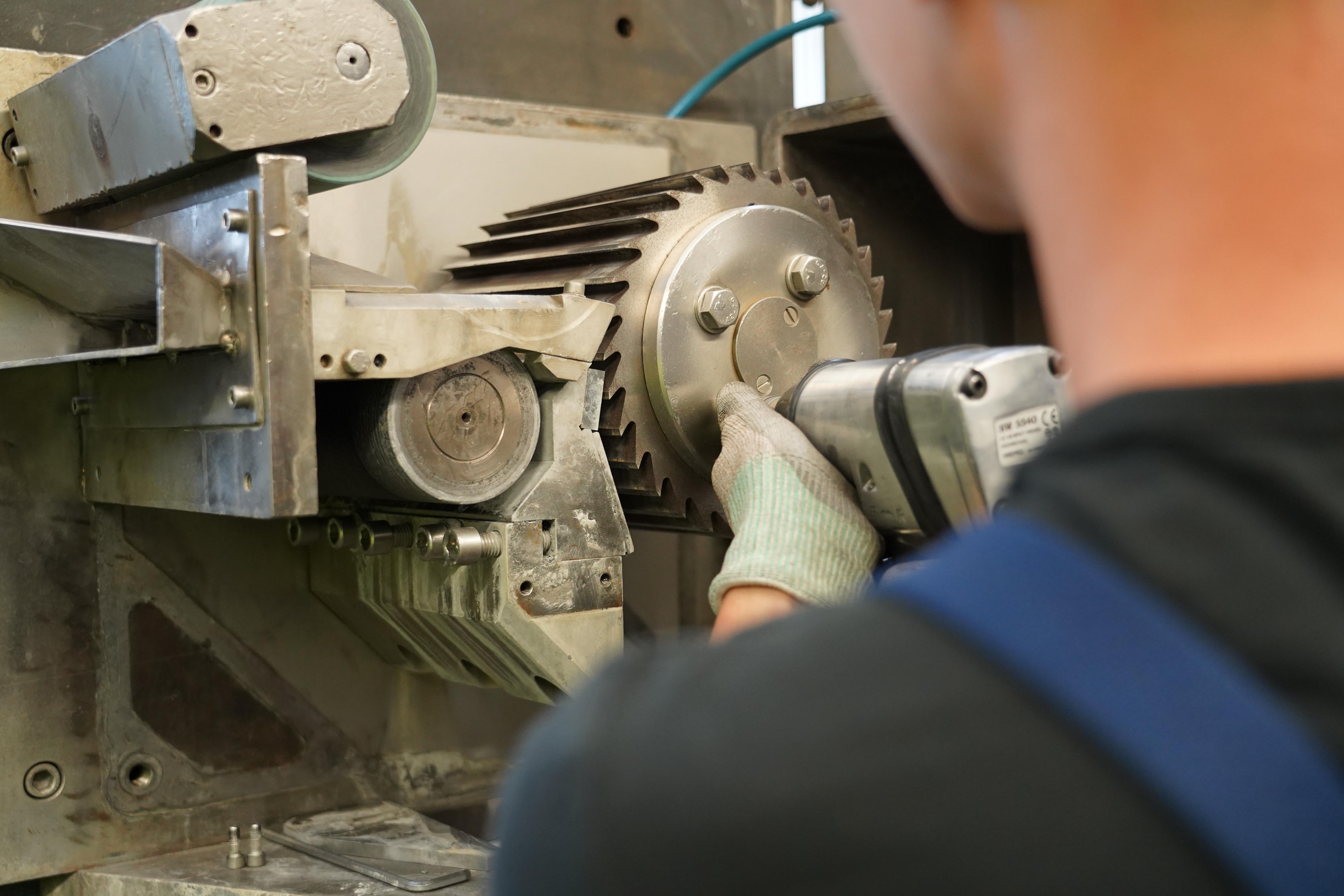 Today the now 19 year-old works primarily in maintenance and repairs. "My colleagues and I are responsible for the complete overhaul, for example, of a granulator, or the configuration of a level gauge." In some cases it comes down to improvisation and perseverance: "Error analysis and correction for one machine can sometimes take days," he says. "But that's one reason that I enjoy the job so much: Cooperation with colleagues and the fact that you never stop learning."
Semke also enjoys the opportunity to look beyond his own occupational field. "I'm now using the software SAP to create maintenance plans for the carious machines." And as part of an apprentice project he is recreating the entire plastic value added process in miniature. "The exhibition piece was then even set up at Fakuma, one of the largest trade fairs in our sector, and we were allowed to supervise it," remembers Semke. "We flew specially to Friedrichshafen and a trade magazine even made a video clip with us. It was a lot of fun."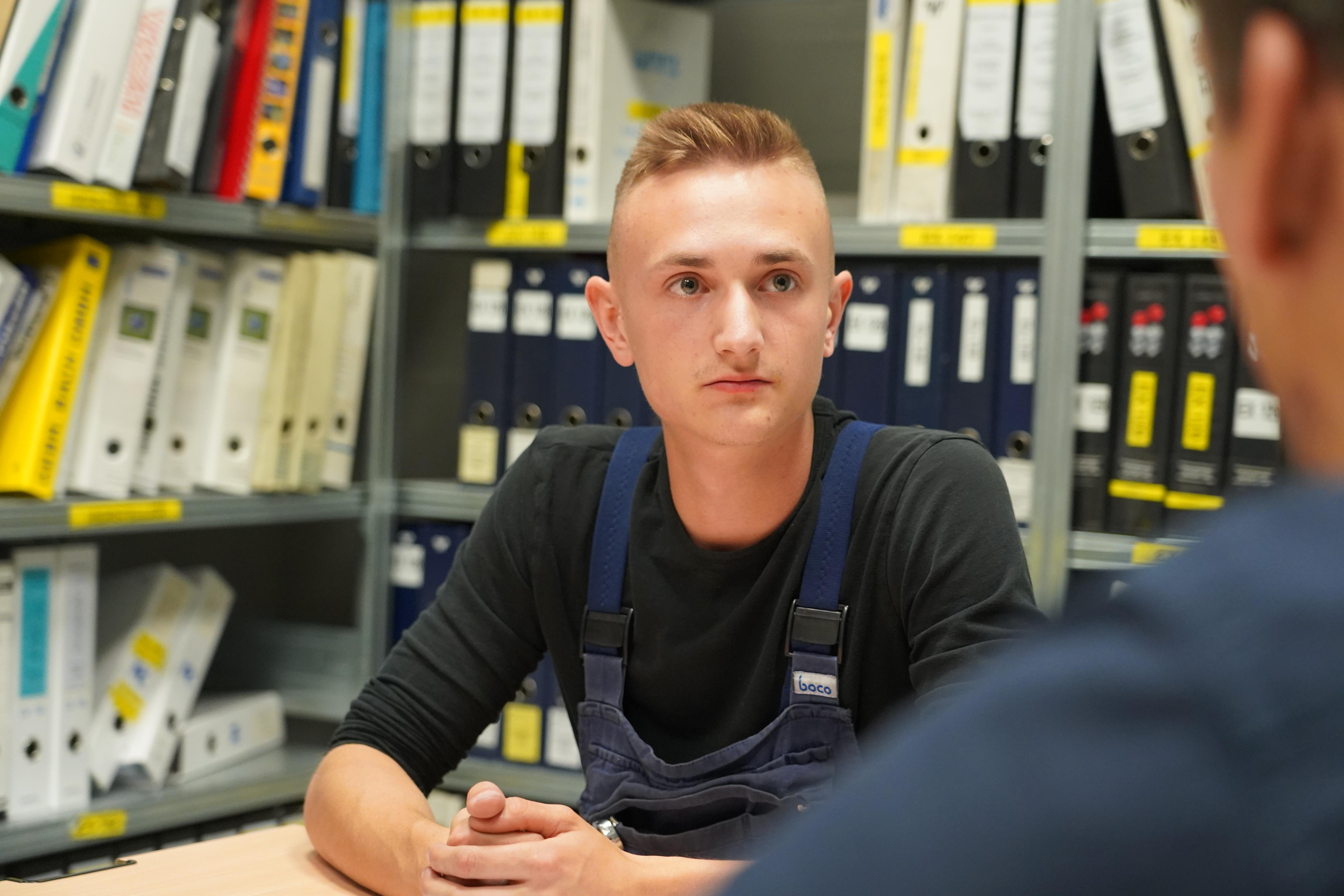 In his private life the Hamburg native enjoys spending time with his friends and his dog. He also stays healthy with fitness training and kickboxing. "Then it's full steam ahead into the next week of work," he grins.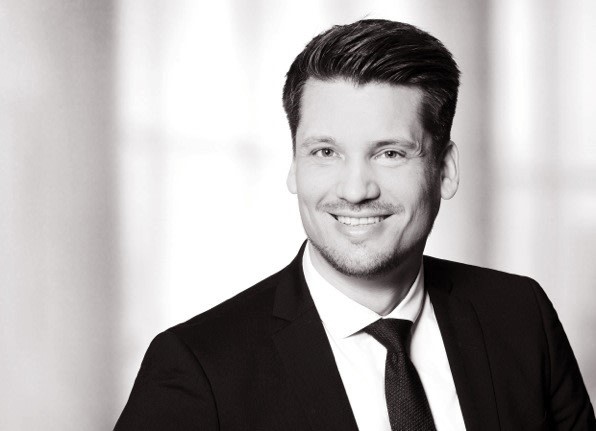 Author
Lennart Meyer
Specialist Communication & PR
+49 40 78105-523 +49 40 78105-523