"Globalization is good, but we need to be more careful with people and planet"
The FAST Automotive Group, an alliance and community of European highly specialized automotive suppliers, normally develops and manufactures innovative products for the Automotive industry. In the Corona crisis, the Group used its network to support the fight against it: Together with partners such as ALBIS and with great enthusiasm, it developed and produced face shields on a non-profit basis, which are now being used in hospitals, doctors' practices and schools. Read more about the exciting project in this interview with FAST CEO Luc van Neer.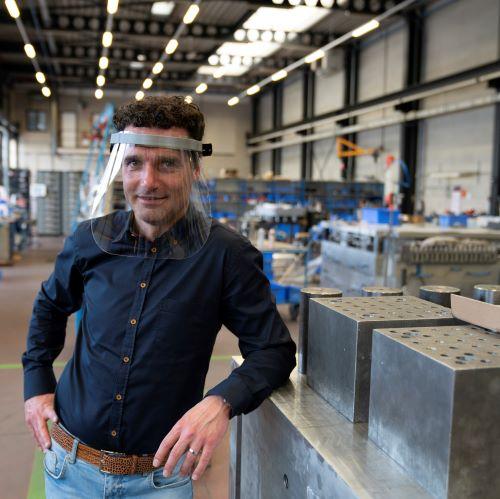 1. Protection shields are not exactly your core business: Please tell us about the idea behind this project.
True, we normally develop and manufacture innovative products for the Automotive industry. A few weeks ago, when the Corona pandemic hit mainland Europe, one of our partners showed us the 3D printed version of a head mount for face shields. However, the daily capacity of 3D printing is relatively low, and we thought we could do this faster by building an injection molding tool. It gave us the opportunity to support the joint fight against COVID-19. That was also the reason for us to do this on a non-profit basis.
2. Who is using the shields?
We started supplying various entities and institutions in the healthcare sector, including hospitals, dentists, physiotherapists and sport doctors, and apart from this also schools and sports clubs. In the meanwhile, we were approached by companies from the automotive and chemical sector, which needed our high quality face shields to be able to re-start their production lines.
3. How were the partners working together to make this project a success?
It was really incredible. Everybody was very enthusiastic, and we were almost working day-and-night, 6 days a week to make this happen. The technology is no rocket science, but our true achievement was that we developed and produced in less than 3 weeks (from idea until customer shipments) and with great quality results. That is only possible with very capable and enthusiastic partners.
4. Is there anything positive to be gained from the corona crisis? Is there something we need to do as an industry or as a society to push through?
The Corona crisis has reinforced an already started transition and has teached us that we need to look different at the way we manage our business and even our society in general, and we shall not take it all for granted. Globalization is good and offers great opportunities for all, but we need to be more careful with people and planet.
FAST was founded with the idea that not only the Automotive industry, but the whole society is undergoing a true transition of era, and the Corona crisis will have an accelerating effect on that transition. We believe that the best value for money is not created by pushing down cost and produce in low cost countries, but instead by eliminating inefficiencies from the process and by approaching the application from system level perspective. We also believe that you need partners, and even more when new technologies are arising faster.
5. Why was ALBIS´ know-how and product helpful for the project?
ALBIS did a fantastic job to support us with identifying the right materials for both the transparent shield and the head mount. Both with totally different requirements, and basically no defined specifications. We trusted on the experience and knowledge of ALBIS, in combination with Polyscope Polymers (our other material partner within FAST) and it payed off. Our customers give us great feedback on our face shields and they proof it by re-buying again and again. In the shortest possible leadtime we had all the raw materials available at our manufacturing partner, and we could start immediately with high volume production.
6. What exactly is making FAST so special?
FAST is a unique cooperation of various suppliers from the Automotive industry, and we are able to support customers along the whole value chain, from concept phase to production. Every partner is a specialist in their specific domain: ALBIS Plastic and Polyscope (materials), EVO GmbH (engineering and design), Kupron (injection molding and proto-tooling) and Schwarz Werkzeugbau (metal forming and tooling). We bundle their expertise with other partners to provide the best value for our customers. Through our unique cooperation model, we are much more efficient and able to achieve higher performances on innovations and lead time.
Read more about FAST and it´s face shields here:
www.fastautomotivegroup.com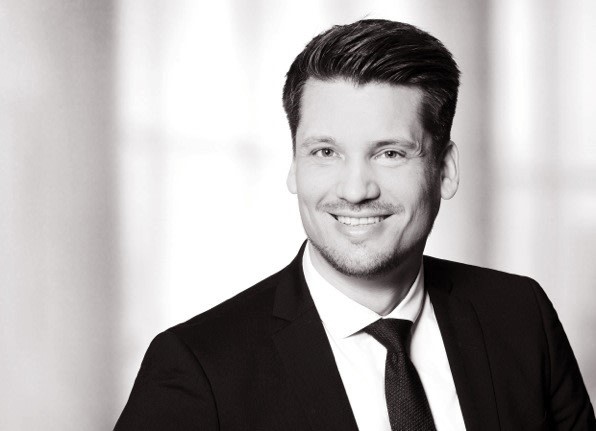 Author
Lennart Meyer
Specialist Communication & PR
+49 40 78105-523 +49 40 78105-523