100 days interview with ALBIS CFO Dr. Jan Lösch: "Long-term business orientation is not always a given"
Dr. Lösch, you joined us 100 days ago. What are your first impressions?
The thing that struck me right away, which I think is really good, is that there is a lot of loyalty within the company. Lots of colleagues have been with ALBIS for a long time and you can see that in the way they work together. Also, the business is very long-term and oriented towards sustainable growth. This is not always a given. Many companies are mostly oriented towards short-term profit maximization.
What were the first projects you were involved in?
First and foremost, moving to Hamburg, getting to know my colleagues and understanding what makes ALBIS tick. Last but not least, how do I get to the canteen at lunchtime? (laughs) All the things that anybody who has moved to a new town probably can relate to...
In terms of content, there were lots of strategic questions to work on - the economy slowing down, topics such as recycling and digitalization changing our sector. This quickly absorbed a large part of my time. Apart from that, I had a look at the company's reporting and tried to play my part in optimizing it a bit more. The things I am particularly focused on are cashflow and liquidity.
What are your goals for the future?
For ALBIS and the OTTO KRAHN Group to become even more profitable in the future, to expand the business regionally and globally. At the same time, I also think it is important for the company culture to be such that people enjoy working here. I work towards achieving and further optimizing these goals on a daily basis.
What motivates you to get out of bed in the morning?
I wake up between five and six o'clock every morning, whether I'm motivated or not. It has probably got something to do with my age... (laughs)
Seriously, I am motivated when I get the chance to shape things and I can see that it is making things better. That's what gets me out of bed in the morning.
Hand on heart: Hamburg or Munich? Pils or wheat beer? Oilskin or Lederhosen?
I love both the mountains and the sea. In my opinion, Hamburg and Munich are the two best places to live in Germany and so I am thrilled to have the opportunity to live in both.
Pils or wheat beer? Lager!
Oilskin or Lederhosen? That's easy, I'd choose Lederhosen every time. They are practical, they look good on you, they grow with you, and in Munich you can wear them on a whole range of official occasions. Give them a try!
__________________________________
Dr. Jan Lösch has been Chief Financial Officer of the OTTO KRAHN Group and ALBIS PLASTIC GmbH since April 2019. He is 48 years old, is married and has three children. Lösch was born in Munich and in the course of his career has spent eight years living in Schleswig Holstein and seven in New York. After lots of moving around, he is pleased to now be in Hamburg.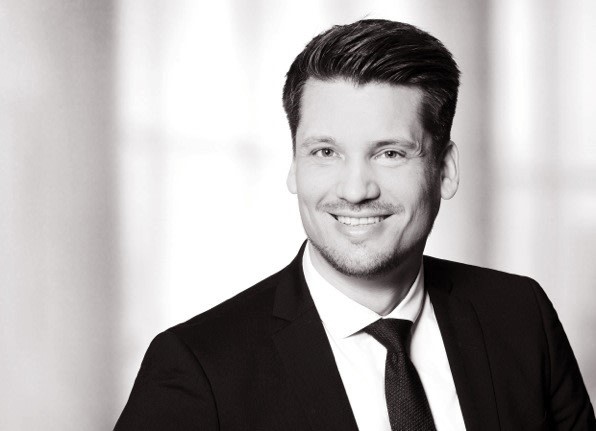 Author
Lennart Meyer
Specialist Communication & PR
+49 40 78105-523 +49 40 78105-523