PRSE 2019: Increasing demand for recycled plastics
"Plastic is a wonderful material, without which there would not be a civilization as we have it today. (…) We want to send the message to the market that demand for recycled plastics should increase. This is a message to investors that they are investing in a growing market and the Commission will do anything it takes to make sure that investors in circular solutions are rewarded for their efforts".
With these words EU Commissioner Kestutis Sadauskas opened the Plastics Recycling Show Europe (PRSE) 2019 in Amsterdam on April 10 th.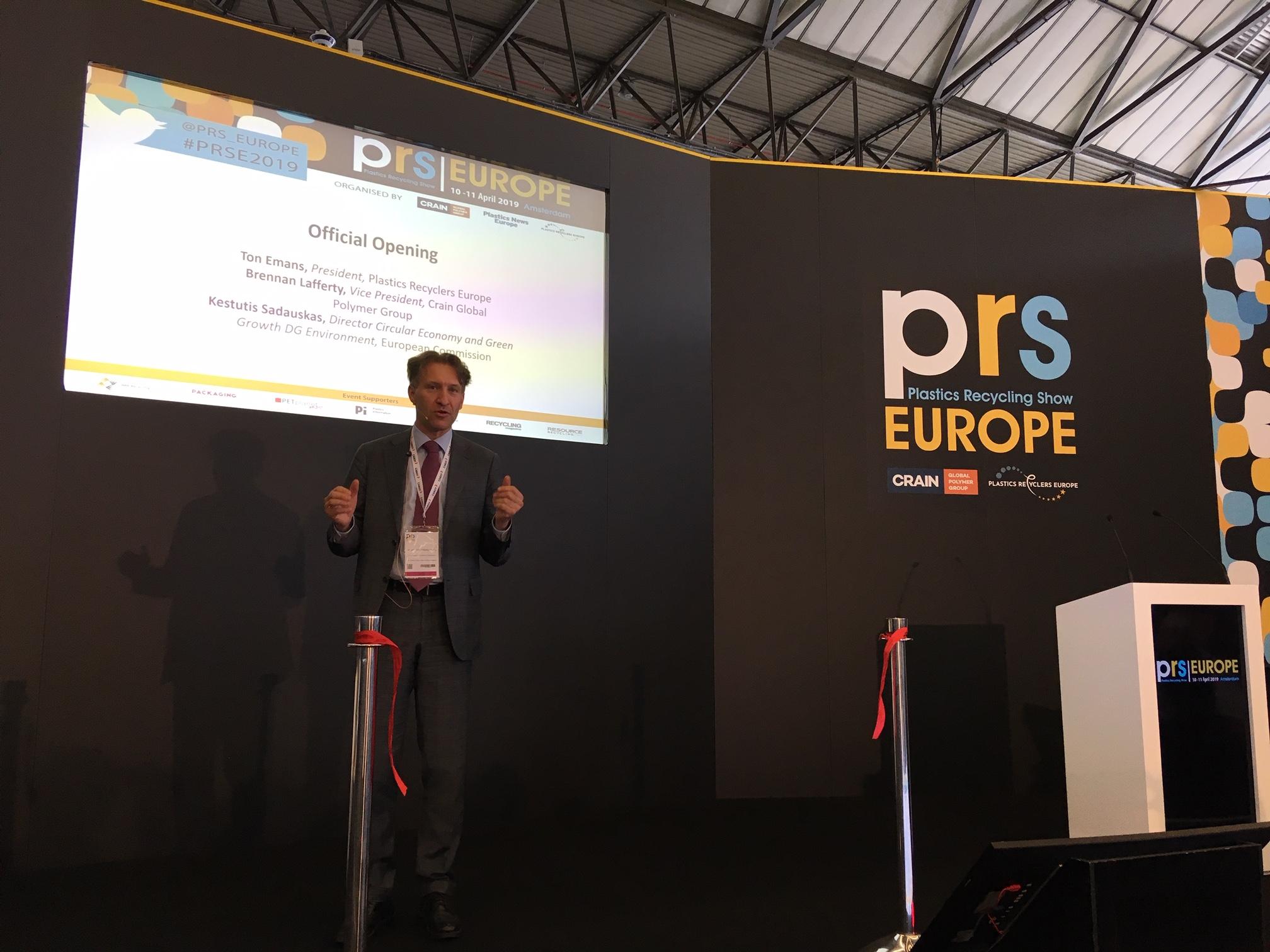 Copyright ALBIS.
We from ALBIS exhibited at the Show for the third consecutive time on April 10th and 11th. Unique in Europe, PRSE brings together exhibitors, visitors and Plastics Recycling Awards Europe finalists representing the whole value chain of the plastics industry including recyclers, machine producers, raw material producers, converters, waste management companies and, increasingly, brand owners. In this way PRSE facilitates collaborative progress towards the circular use of plastics by showcasing innovation, sharing best practice and bringing partners together to network and do business.
PRSE 2019 had a total attendance of more than 3,250 visitors, an increase of 34,5% compared to last year. It also attracted over 120 exhibiting companies, a 20 percent increase.
A two day conference program took place, during which a wide variety of topics with regards to developments and trends in the plastics recycling landscape were discussed.
Material focus sessions included PET, PVC, Technical Plastics and Polyolefins Recycling, with panels including market leaders such as Remondis, Océ Technologies, HP Inc, the Ellen MacArthur Foundation, Procter & Gamble, Henkel and PHILIPS.
Per Stoltz, Resource and Waste Manager at IKEA, said: "Our commitments for the future are: 100% circular products by 2030, all materials used are renewable or recycled by 2030, test leasing offers to support customers to acquire, care for and pass on IKEA products in more sustainable ways."
During PRSE 2019 ALBIS exhibited a full range of "Sustainable Solutions" including products manufactured by WIPAG, a member of the ALBIS Group since January 2018, taking dry carbon fiber waste coming from composite lamination processes and converting it into carbon fiber reinforced thermoplastic compounds. A special 'Thank You' to MGG Polymers and MBA Polymers UK for supporting us during PRSE 2019.
In order to attend the steady flow of visitors to our booth we were also supported by our colleagues from ALBIS Benelux and ALBIS France. Kağan Verçin, Area Sales Manager from ALBIS Turkey accompanied a delegation from Arçelik A.S. The household appliances manufacturer from Turkey had been nominated a finalist in the Automotive, Electrical or Electronic Product category of the Plastics Recycling Awards Europe 2019 for their innovative 'Bottom Baseboard' of a Grundig Tumble Dryer manufactured from MGG Polymers post-consumer recycled ABS.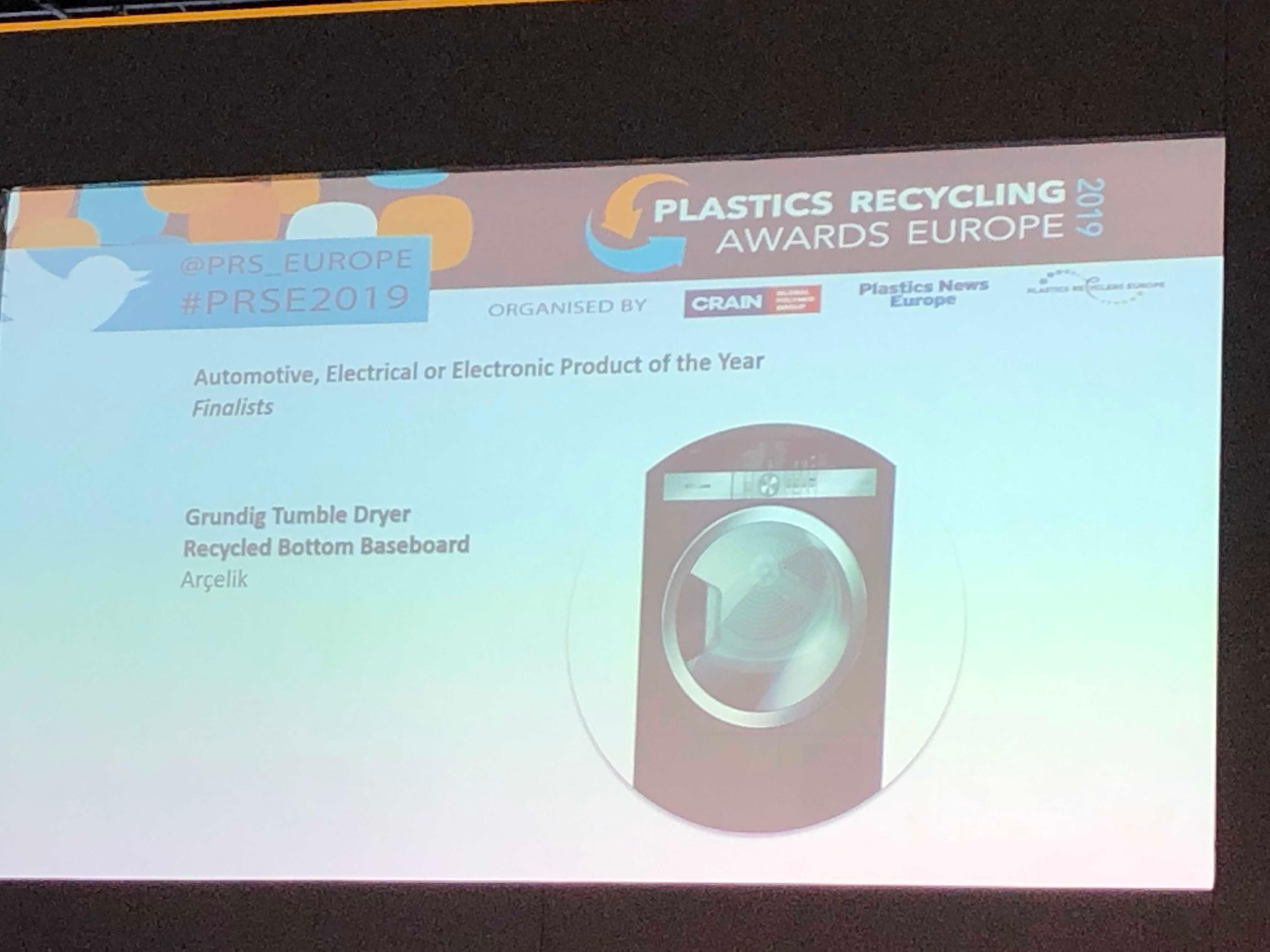 Coypright ALBIS.
During the two day exhibition people from a variety of industries visited our booth that included recycling raw materials suppliers, additive suppliers, converters from a variety of industries such as packaging and building & construction, polymer institutes, design development, new recyceled plastics manufacturers, OEM's such as Bosch, BSH, Tarkett, DowDupont and Toyota Motor Europe. Two converters from Greece also attended the exhibition.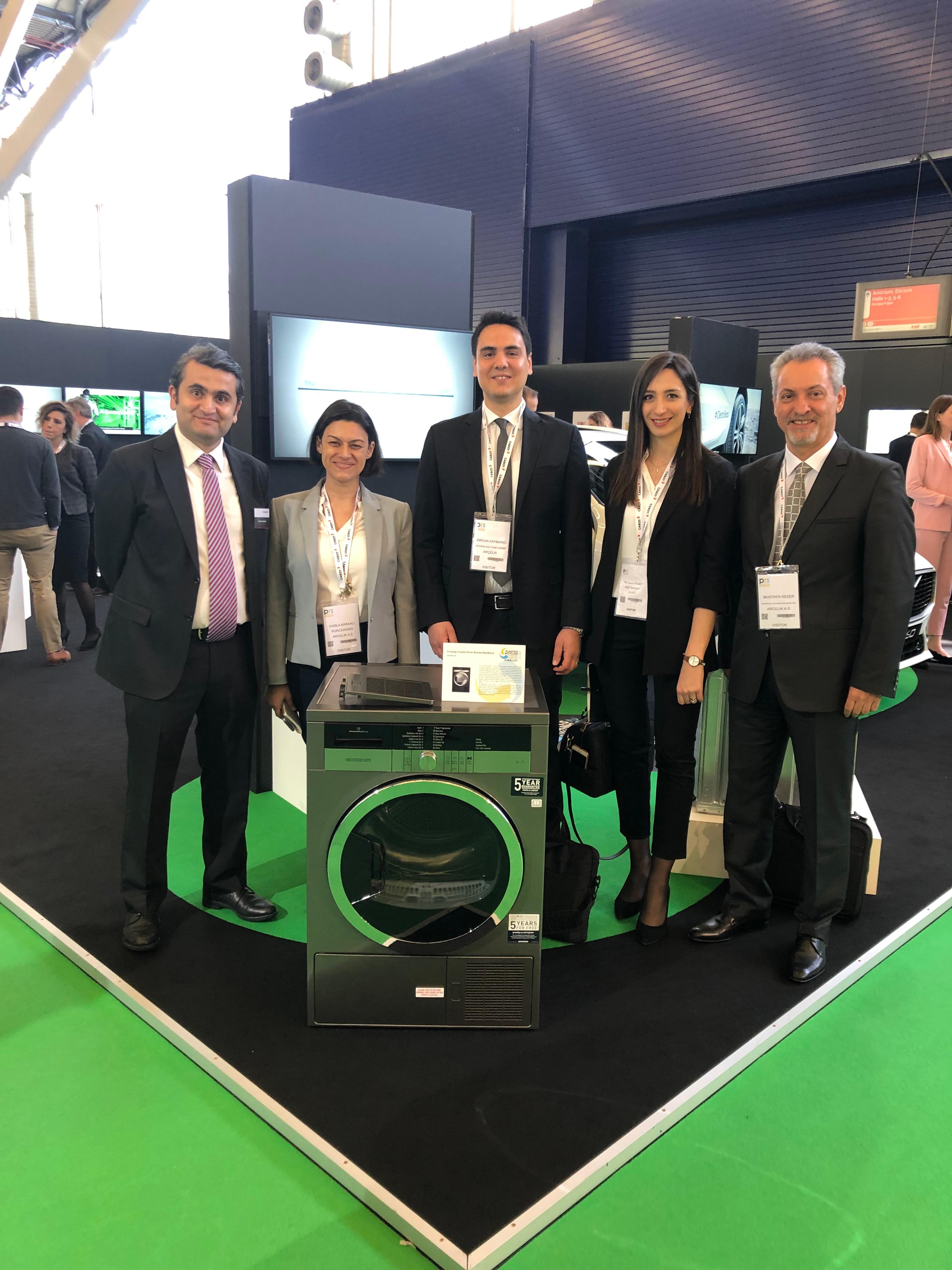 Copyright ALBIS.
Of all the three PRSE's ALBIS attended so far, PRSE 2019 was the best and showed the increased awareness in the industry of the urgency to work towards a more circular economy. A strategy officially supported since January 2018 by the EU Commission in Brussels.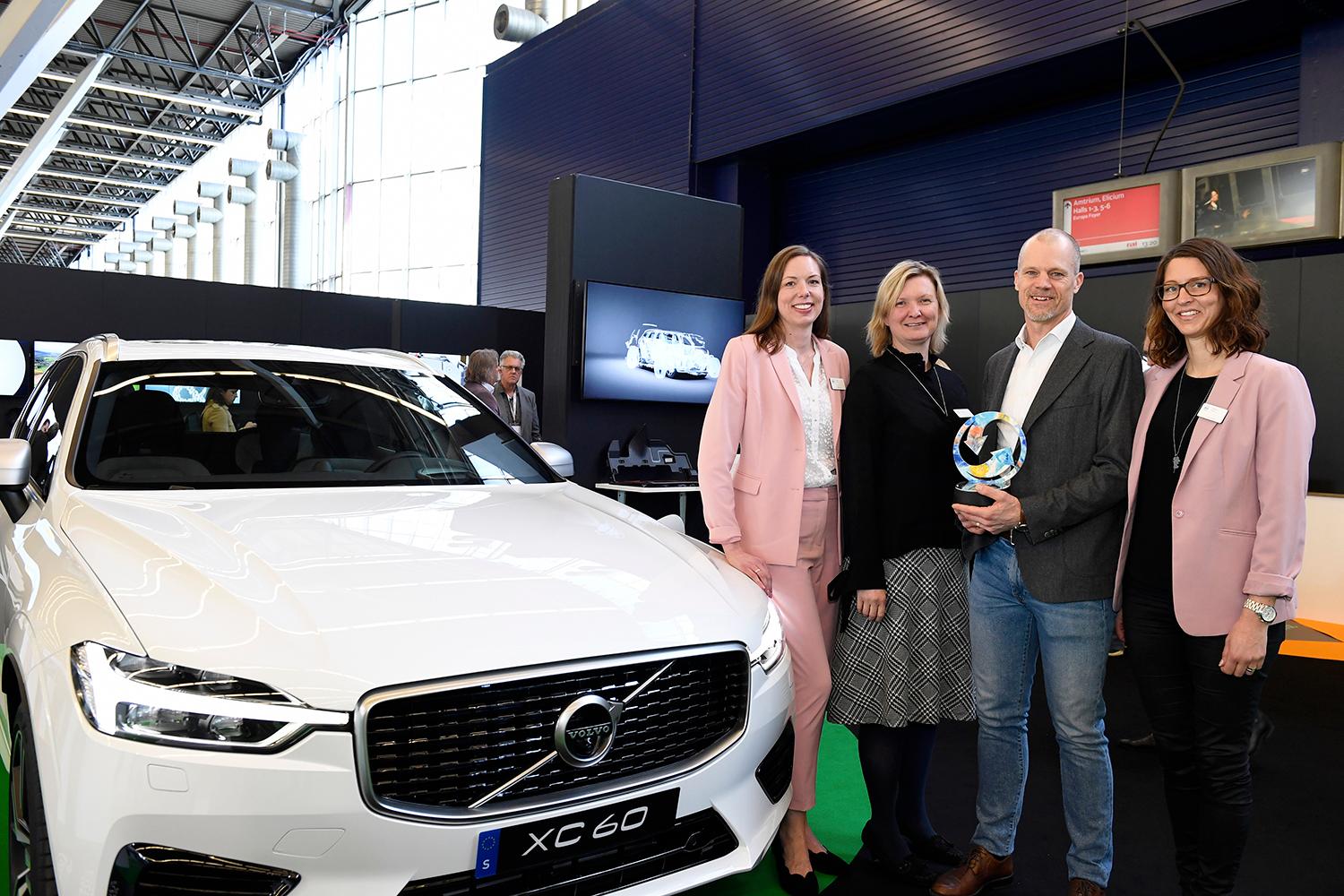 Copyright PRSE.